DROUHIN Reynald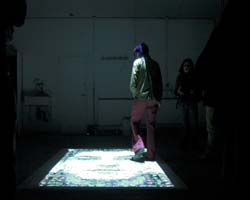 .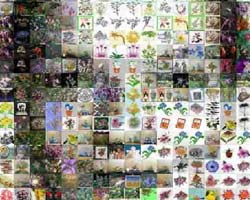 «Des fleurs»
An interactive installation and generative, using data of sounds, words and images that generate a monstruous indefinite portrait in constant evolution.
System presented during the collective exhibition "Natural/Digital" organized in Paris by the Arborescence festival (Association Terre Active), Numeriscausa and the Biche de Bère Gallery. Flowers use a base of approximately 400 sounds, 400 words and 400 images; on topics of nature, portrait and death, with three different phases generated by chance, discover a "monstrous" portrait always in evolution...
Reynald Drouhin lives and works in Paris and Rennes. He is an artist working from the numerical practices of video, photographs and the Internet. He studied Visual Arts at the Art school of Paris (DNSAP) and at Paris 1 University (Maîtrise, DEA) then in Mastère Hypermédia Multimédia.