CADET France
FRANCE CADET >> ROBOTS DOG TRANSFORMED, PIRATED AND REPROGRAMMED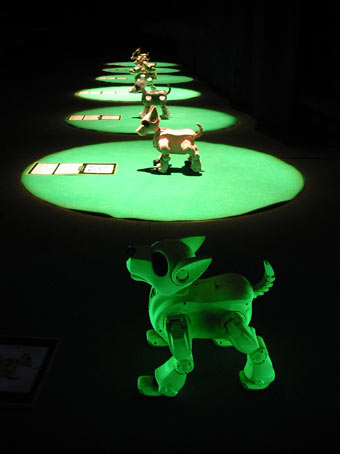 This installation presents seven robots dogs which were transformed, and reprogrammed to have an appearance and a hybrid behavior between several species animal (dog, cat, cow, pig, ewe, chameleon, jellyfish).
Each robot has its identification sheet with its genetic characteristics and its origins.
Modifications that these improbable creatures underwent are based on real research and experiments and demonstrate the possible consequences.